Welcome to our website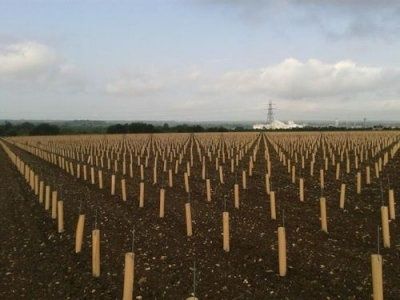 VSL offers a comprehensive range of services and products for the English wine growing Industry.To establish a vineyard from start to finish can be a daunting task,so often many of the prerequisite tasks and errors are only realised after time has progressed when the failures come to light We have said many times during training days that your vineyard is there for thirty years so its prudent to get it right first time.
VSL which is part of the ParkAgri group offers a range of services from Consultancy and site selection ,vine supply ,laser machine planting,trellis system manufacturers and installers.
We have studied the trellising needs for commercial wine growing in the UK requiring easy maintenance and strength and as a result manufacture the Oxford trellising system.(Downloadable PDF brochure coming shortly)
Our objective has been to build a "one stop shop "for clients wishing to start or expand an English vineyard. Being winegrowers ourselves we are up to date with all the issues and innovations currently within the industry.so we practice what we preach.
VSL runs its own
planting
team in the uk using a double row laser guided
planting
machine for cost effective even
planting
. Due to being based in the UK,VSL can offer an unparralleled level of flexibility to obtain perfect
planting
conditions.We can offer full project management to ensure total success of your new vineyard
Please see some of our clients' testimonials.
Come and see us at the Farm Business Innovation Show at Birmingham NEC 11-12th Nov 2015

Vineyard Machinery Stocklist